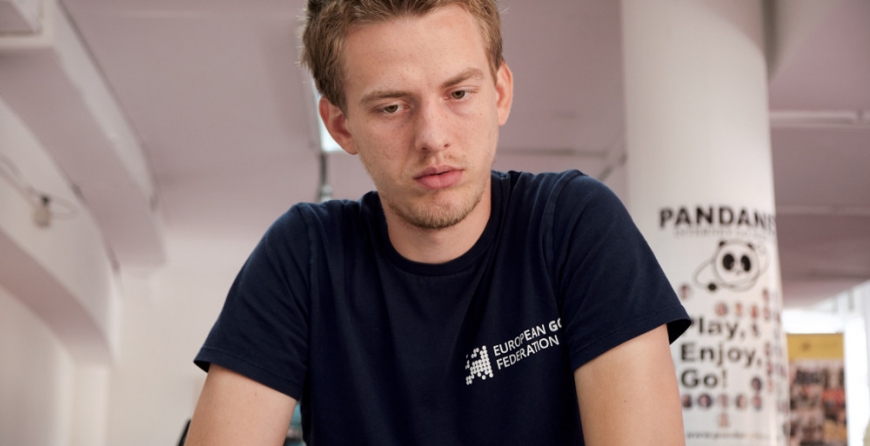 Pavol Lisy 2p from Slovakia has won the European Go Championship 2018 in his finale against title holder Ilya Shikshin 2p from Russia, by two and a half points. You can find this game (and all the other Euro Championship games) as SGF files on this page.
Ilya (White) seemed somewhat at a disadvantage early on after a failed invasion of Pavol's (Black) corner. But he turned the aji of the stones left behind into a way of skillfully dividing his opponent's side position.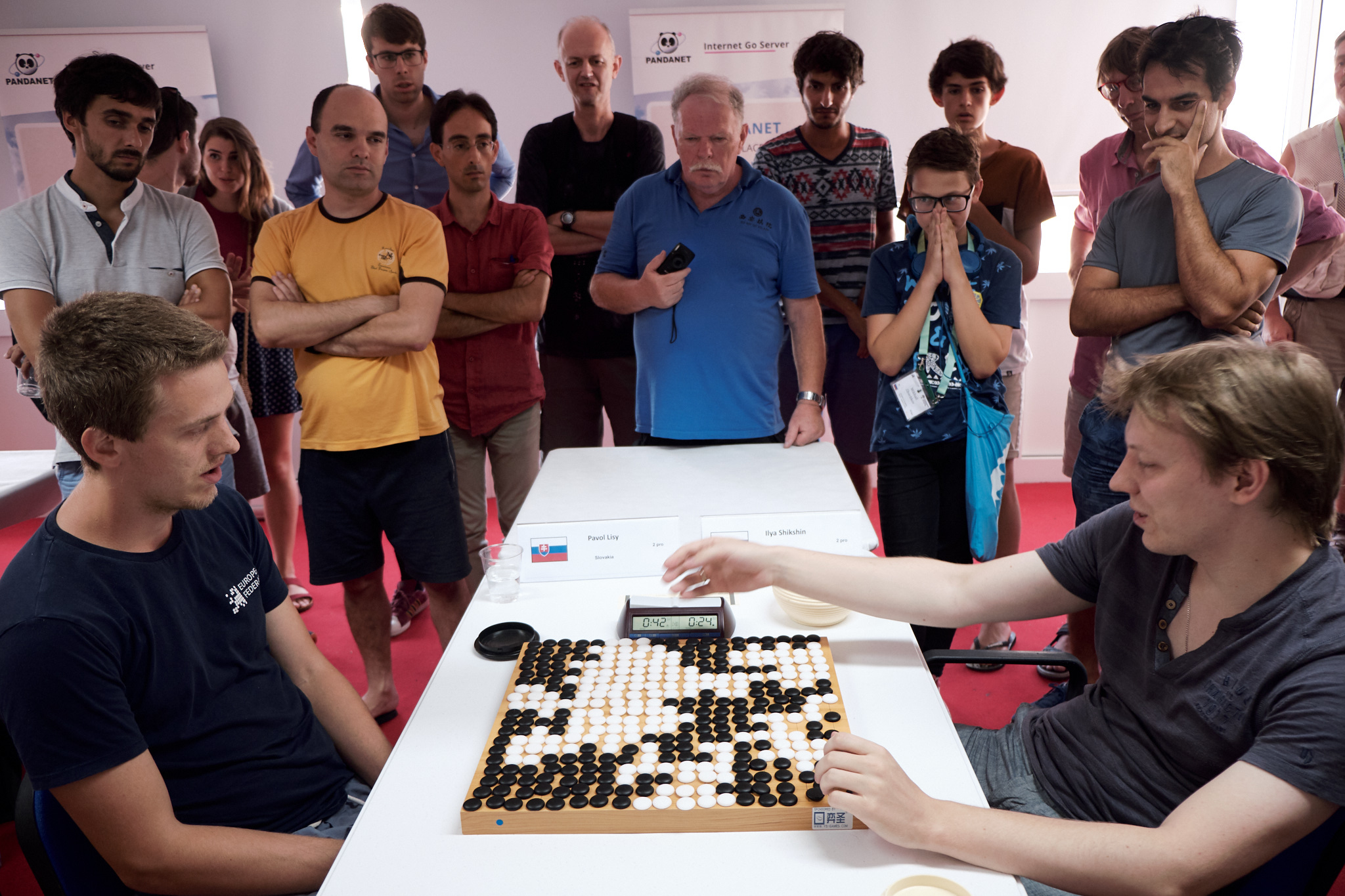 Pavol's group still had a way of fighting back in a ko attached to White's corner, though. Lacking enough direct ko threats, Ilya threatened to attack Black's center group while creating a moyo at the same time in exchange for Black living in the corner.
Pavol managed a successful invasion, and an exhausting endgame of more than 160 moves, he emerged victorious with his first Euro Championship title under his belt.