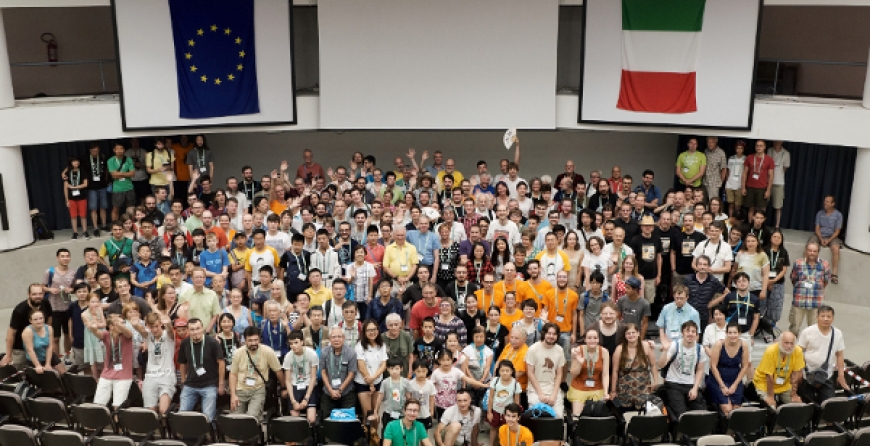 In case you had not noticed, we are a very big congress. :-) And even if you have arrived in the last couple of days, you might want to take a look at our gigantic group photo:
[click for the full scale high quality version]
In other news, one of our major events, the Weekend Tournament, has concluded last night with Liao Xingwen 6p taking the big prize with five out of five wins! Behind him placed Yoon Nam-gi 7d in second, Kim Young-sam 8d in third, and Hong Sung-won 7d in fourth place. The full wall list will be available on this page as soon as the last results are counted in.