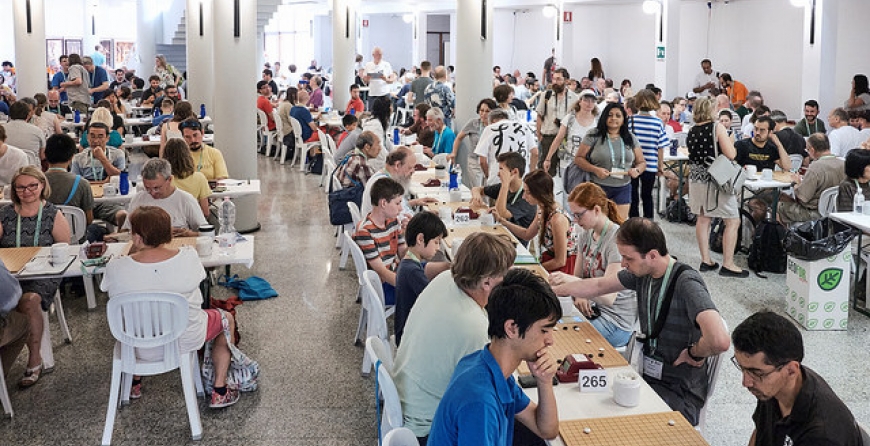 Apart from consistently humid Summer weather and a few small hurdles besides, EGC Pisa 2018 is coming along smoothly. Time for a quick summary of the events so far...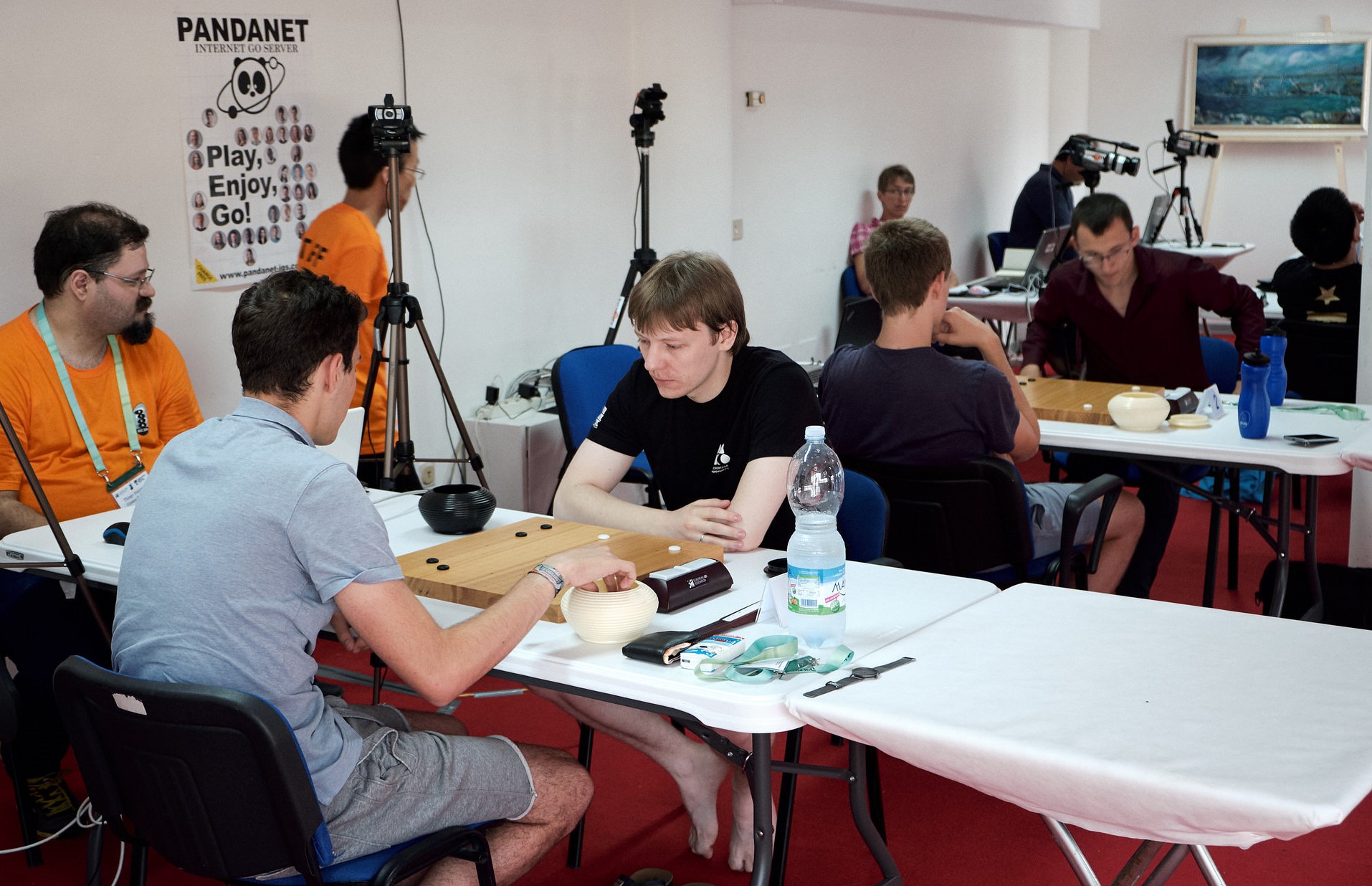 Our main event, the European Championship Finals has seen four players with three out of three wins: current champion Ilya Shikshin 2p (Russia), Matheusz Surma 1p (Poland), Pavol Lisy 2p (2p), Artem Kachanovskyi 2p (Ukraine). A great start for these EGF pros. Due to a referee decision to break the tie, it was decided these players may have an off-day on Thursday because they had already played in the European Team Championship beforehand.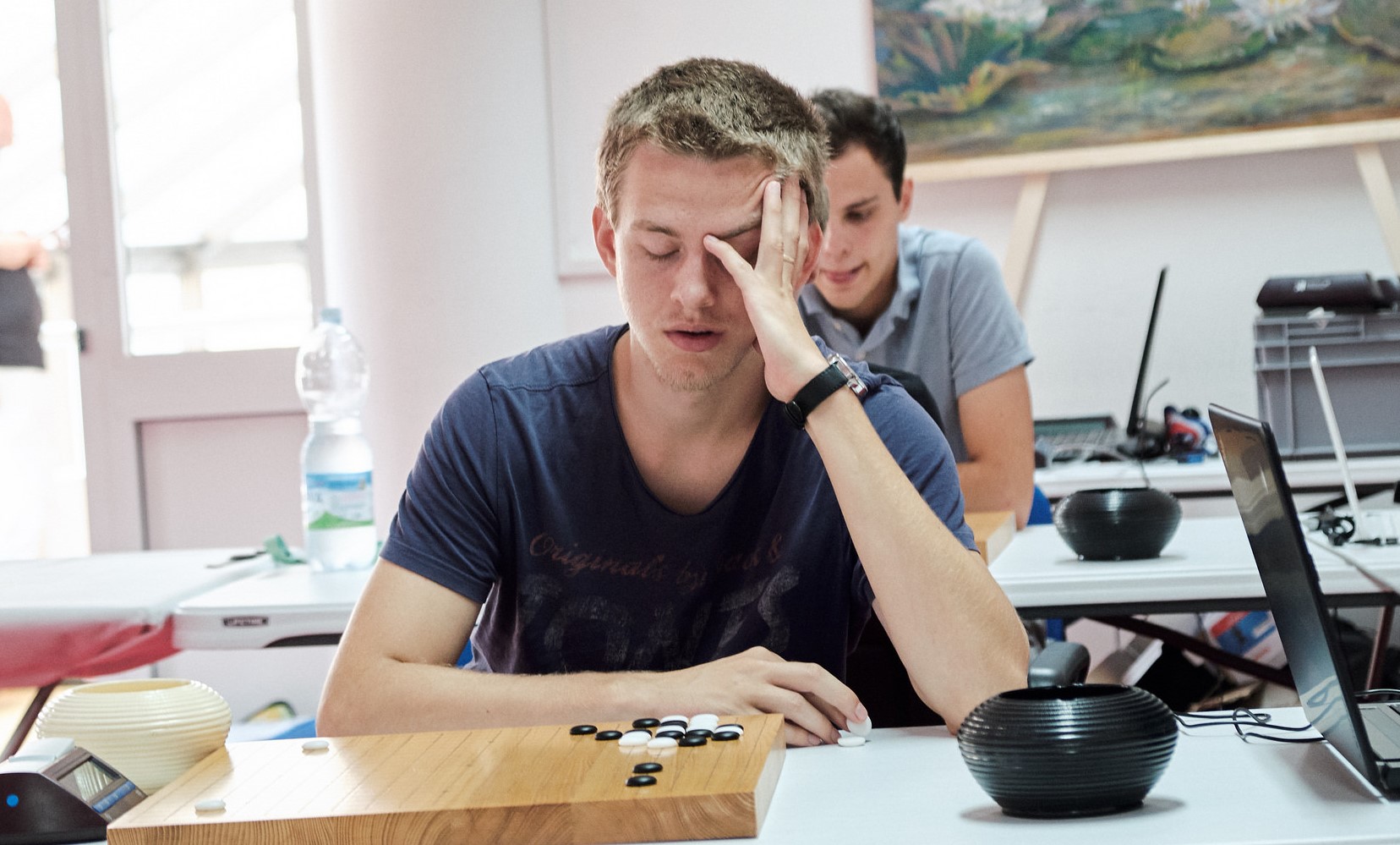 But the road to the Championship title is still long, so we might see some players from the losers bracket make their way back to the top.
Meanwhile in the Open Tournament Lou YunXiao 6d, Liao XingWen 6p, and Kim Dae-Hyuk 7d sit on top of the wall list with all four wins. Mateusz Surma 1p (despite having the opportunity of using his off-day) played one round of the Open Tournament and reached rank 4 after a loss to Lou YunXiao. Hong Sung-won 7d follows soon after on rank 5, also with a loss to Lou. It's a very close race at the upper ranks!
We can also list the first side tournament results. The Womens' Tournament saw Song Yiwen 6d undefeated in first place, followed by Kim Ji-su 6d in second, Guo Qiandu 5d at rank three, and Cho Eun-jin 6d in fourth. There were a total of 50 women participants (20 of which dan players).

[Song Yiwen 6d, Womens' Tournament Champion]
The 9×9 Tournament was also popular as always, with quick and brutal games all around (including handicap for weaker players). Yoon Nam-gi 7d won over Liao Xingwen 6p, Lukas Podpera 7d, and Hong Sung-won 7d (1-4 in that order).
You can find the results of these side tournaments, and more on our homepage. Simply click on 'Go events', then select the tournament you want to see the results for.