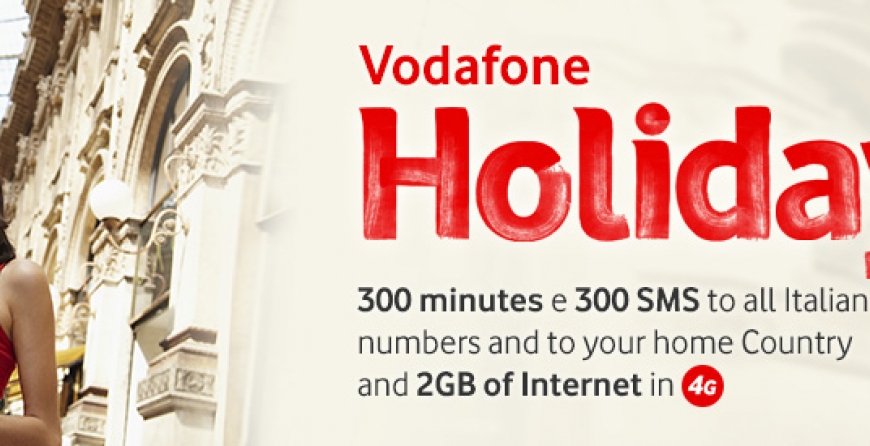 First of all, we would like for you to know that there will be free Wifi internet for all EGC visitors within the Congress Center. Unfortunately our bonus playing site Bastione Sangallo, does not offer Wifi, and cellphone reception there is very bad as well due to its thick medieval walls.
To alleviate this, we do have some good news for anyone looking to buy a SIM card for their smartphone or tablet PC – a representative from Vodafone Italy will be on site offering their services, and stand ready to answer any questions you might have!
Probably the most useful offer is their Vodafone Holiday subscription: it includes 300 SMS; 300 minutes calling any Italian numbers or your home country; 2 Gigabytes limit on your data connection at 4G speed; these include options for renewal in case you run out. Make sure to also cancel the automatic renewal at the end of your trip by calling the free number 42071! You can only activate this subscription in person, not online. However, you still might find a better deal with other phone providers if you are willing to shop around.
Some people might not need an extra SIM card
Not all people would benefit from buying an Italian SIM card though. In Summer 2017 the 'Roam like at home' law was passed in the European Union. Here is the official FAQ on the subject. According to this, if you are an EU citizen, you won't be charged extra fees for using your phone with a SIM card you bought at home (some differences still may apply depending on the nature of your current phone plan; see the FAQ to be sure). People calling you won't be charged extra either. Therefore, buying an Italian SIM card might only be worthwile for the following people:
Non-EU citizens.
Anyone currently without a phone plan or SIM card.
Anyone benefitting from using a phone number with an Italian country code.
Anyone who prefers to buy a cheap, additional phone on vacation for security reasons.