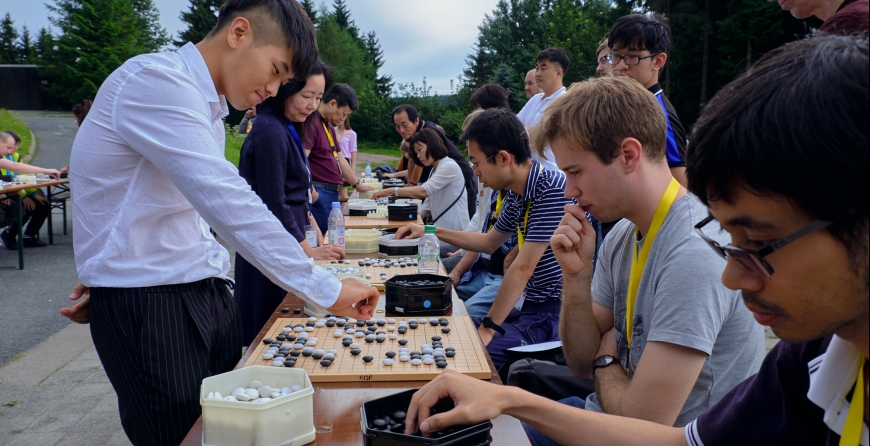 Our professional lineup for EGC 2018 is taking shape. Fourteen professionals and two strong amateur players are set to visit Pisa and teach you this wonderful game. You can find an overview showing every teacher with a short profile and for how long they will be staying during the congress at our Professionals page:
This lineup is far from complete though; the major Asian Go associations will each send two additional professionals as official representatives but it might take some time until we can announce their names. So far, only the Japanese Kansai Ki-in have confirmed their representatives, Shiraishi Kyoko 4p and fan favourite Hayashi Kozo 6p.
Professionals participating in tournaments
Let's also not forget about those professionals who have registered for the EGC simply to participate and have a good time. We are happy to welcome Weijie Jiang 9p, Hong Yuhang 9p, Zhou Luyi 9p, Yang Wenting 7p, Liao XingWen 6p, Song Ronghui 5p, Zhang Ye 5p, Zhong Lingling 3p, Liu SiJia 1p, Gong JunXi 1p (all from China), and Kasahara Hideo 3p (Japan). We encourage all of them to join the Open European Championship if they have not already.
We are looking forward to exciting, high quality games between them and our European pros similar to last year's congress.