Sunjang Baduk Tournament
Sunjang Baduk is one of the forms of Go, which was common in Korea through the 16th century. The first 16 moves are prescribed and Black makes the first free play, leading straight into a fierce middlegame. (Source: the Hankuk Kiwon Guidebook.)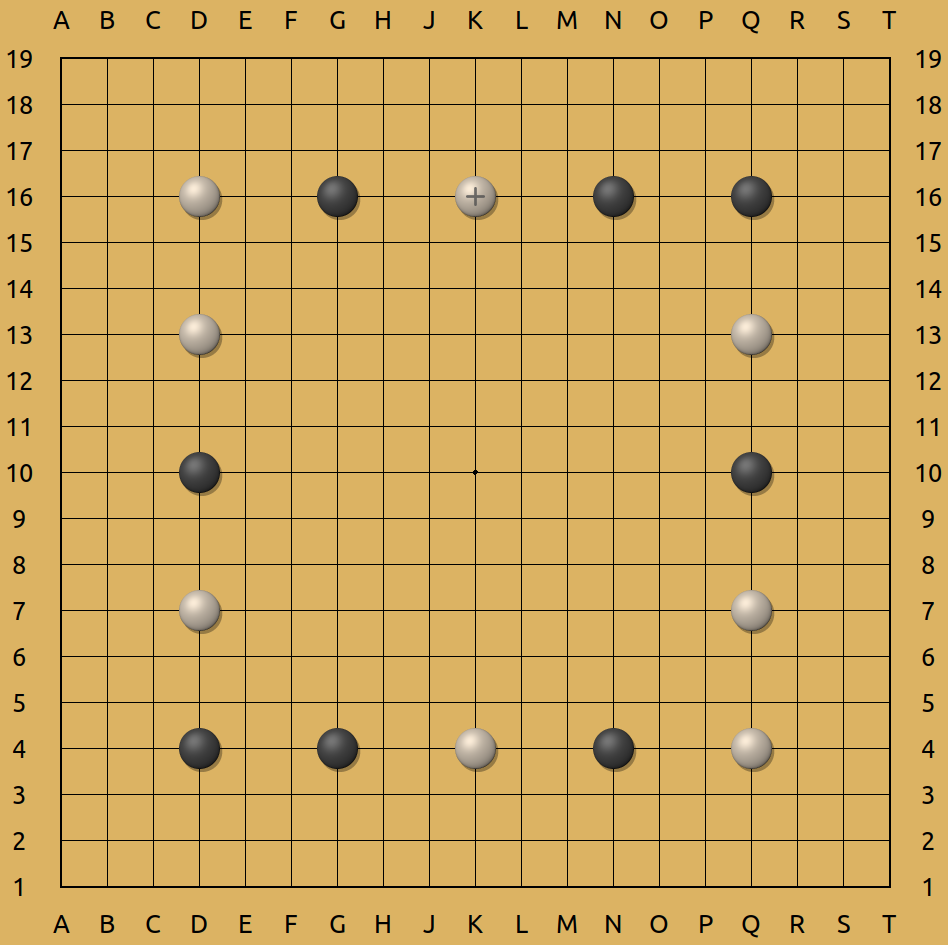 The traditional way of counting Sunjang Baduk games differs from the common methods. However, to avoid confusion, Japanese counting will be used for the EGC Sunjang Baduk tournament. No handicap will be given. 6.5 komi.
Sunjang Baduk at the EGC is a McMahon tournament with McMahon groups depending on the number and strenght of the players.
Date: Friday 3 August, 17:00.
Please note: As we move closer to the beginning of the congress, we might add sections including further details, a schedule, pictures, a results page, etc. The information currently on display may also be subject to change, so please check back later to double-check this event.