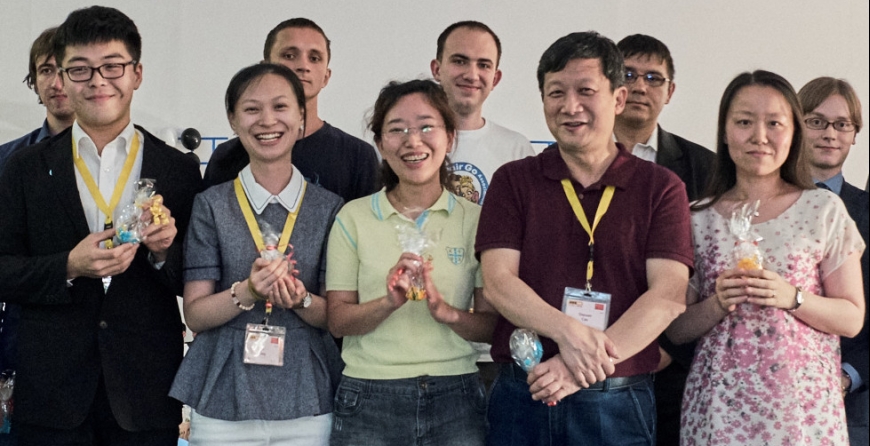 We're pleased to finally announce our remaining professional players acting as teachers during their stay in Pisa:
Hu Yaoyu 8p and Lu Jian 5p come as official representatives of the Chinese Weiqi Association. The Korean Baduk Association will send Cho Hye-yeon 9p and Cho Yeon-woo 1p as their 'ambassadors'. And finally Yanagisawa Satoshi 5p and Catalin Taranu 5p will be the officials for the Japanese Go association Nihon Ki-in. The representatives of its sister association Kansai Ki-in had already been announced as Hayashi Kozo 6p and Shiraishi Kyoko 4p.
In addition to these players, we're also welcoming Enda Hideki 9p from Nihon Ki-in and Deguchi Mariko 1p from Kansai Ki-in. This rounds out our lineup of teachers to twenty-two!
But there's more, as we are also announcing the return of two popular comic artists to the congress: Zoé Constans and Radka 'chidori' Hanečková will also attend! Both will have their own artist's booth each, ready to take impromptu paid commisions for a portrait sketch and/or selling their own handmade merchandise. The perfect memorabilia for the congress!
You can find updated profile pages for all our professionals/Go teachers and our special guests at our Professionals page.